McDermott fans may remember the limited-edition Hall of Fame cue the company made when Tom
Rossman, or Dr. Cue as he's better known, was inducted into the BCA Hall of Fame in 2017. That cue, the DCHOF, was not the only McDermott cue made with the blessing of Dr. Cue. Travel back in time several more years and you'll find a series named the Dr. Cue Victory Line, and this example, Ambassador (DR05 if you are into model numbers). It was our Cue of the Month for July of 2006.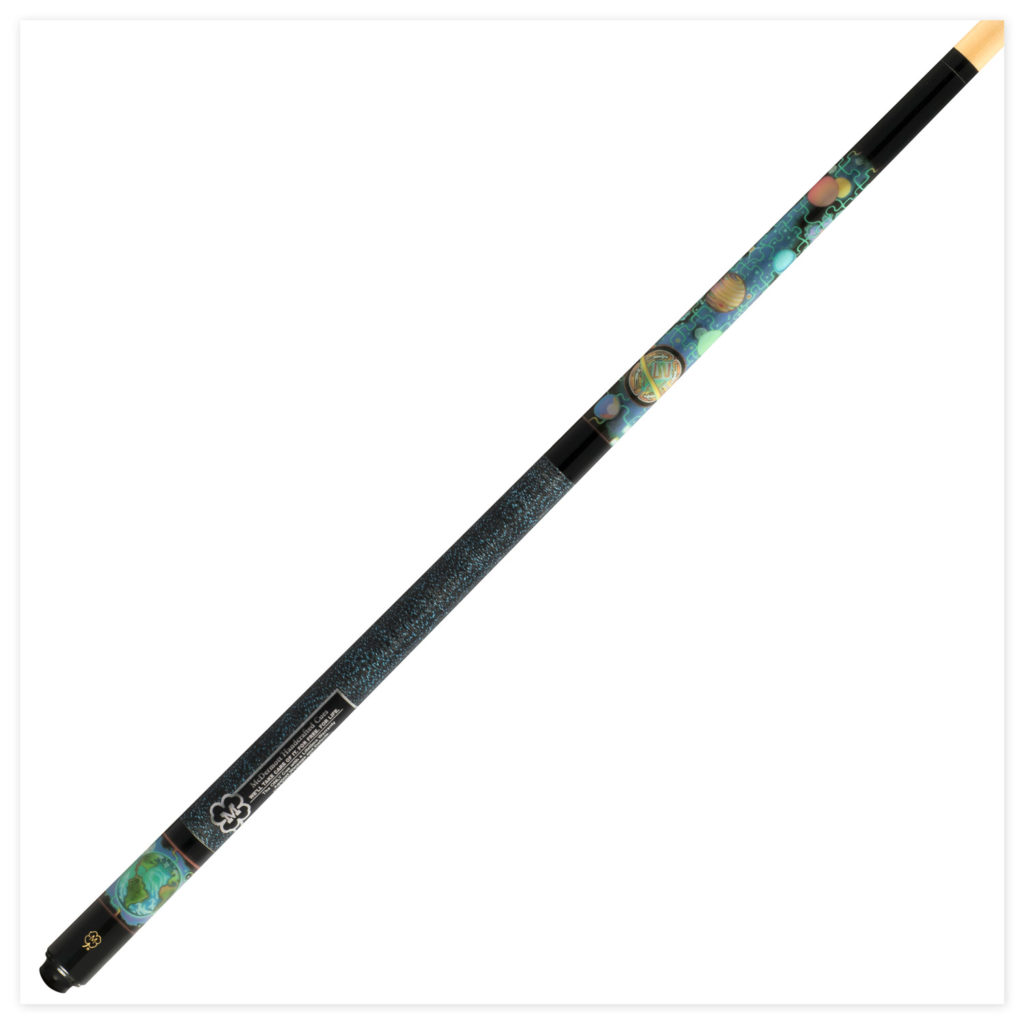 Before we go into detail about the cue though, it would probably help to have some background on the figure behind the series. Rossman was born and raised in the American state of Illinois. He attended college there for business management, but decided instead to follow his passion: pool. He made a long career as a competitive player, promoter, and teacher. However, he is probably best known for his work bringing the artistic pool movement into the public consciousness. Rossman developed tournaments, served as the president of the WPA's Artist Pool Division after having helped found it, and was instrumental in getting the attention of ESPN, who ran a Trick Shot Magic series. He currently tours with Gospel Trick Shot Ministries, which performs shows across the world.
Having long been associated with McDermott, he was invited in the early 2000s to help develop a series of cues that would bear his name. In total, six cues were developed: Professional, Classique, Table Trotter, Master, Ambassador, and The Original.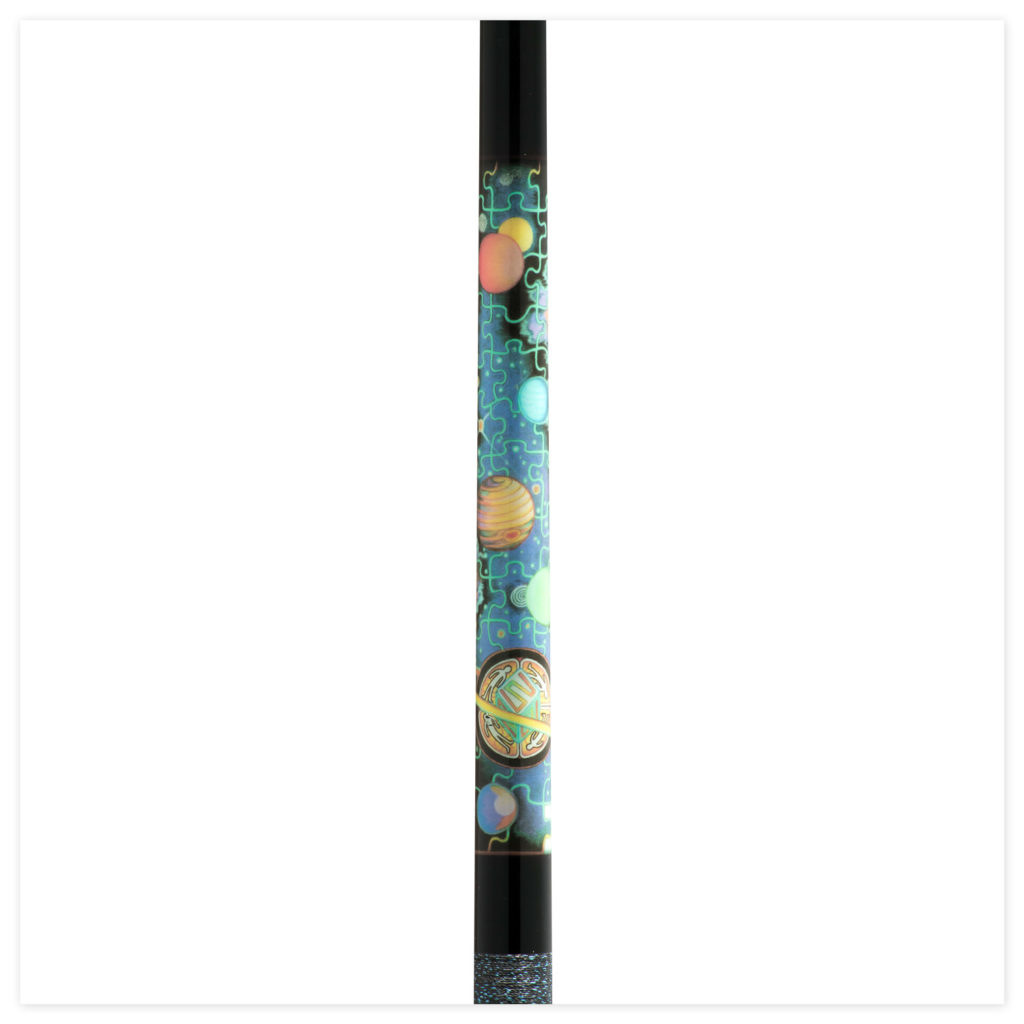 The Ambassador, like the cues discussed in the previous edition of OnCue, used lithographic transfer artwork to set it apart from the crowd with distinctive, colorful graphics. The artwork was dictated by Rossman himself, and was created by McDermott's artists. It features a number of planets set against a jigsaw puzzle background. As you might imagine, there's a story behind it, as Rossman explains,
The artwork for this particular cue was based on a planetary design with colorful planets representing 'pieces of the bigger picture,' as in creation. The 'jigsaw' design reflects the intertwining concept of many pieces being part of a whole, or the pieces of life that make our journey a fascinating and collective story for each person's life.
Look closely, and you'll see a couple of pieces missing. It's Rossman's belief that in life, certain paths can often be incomplete. The reasons for this vary from a lack of tangible resources to matters of emotional and spiritual well-being.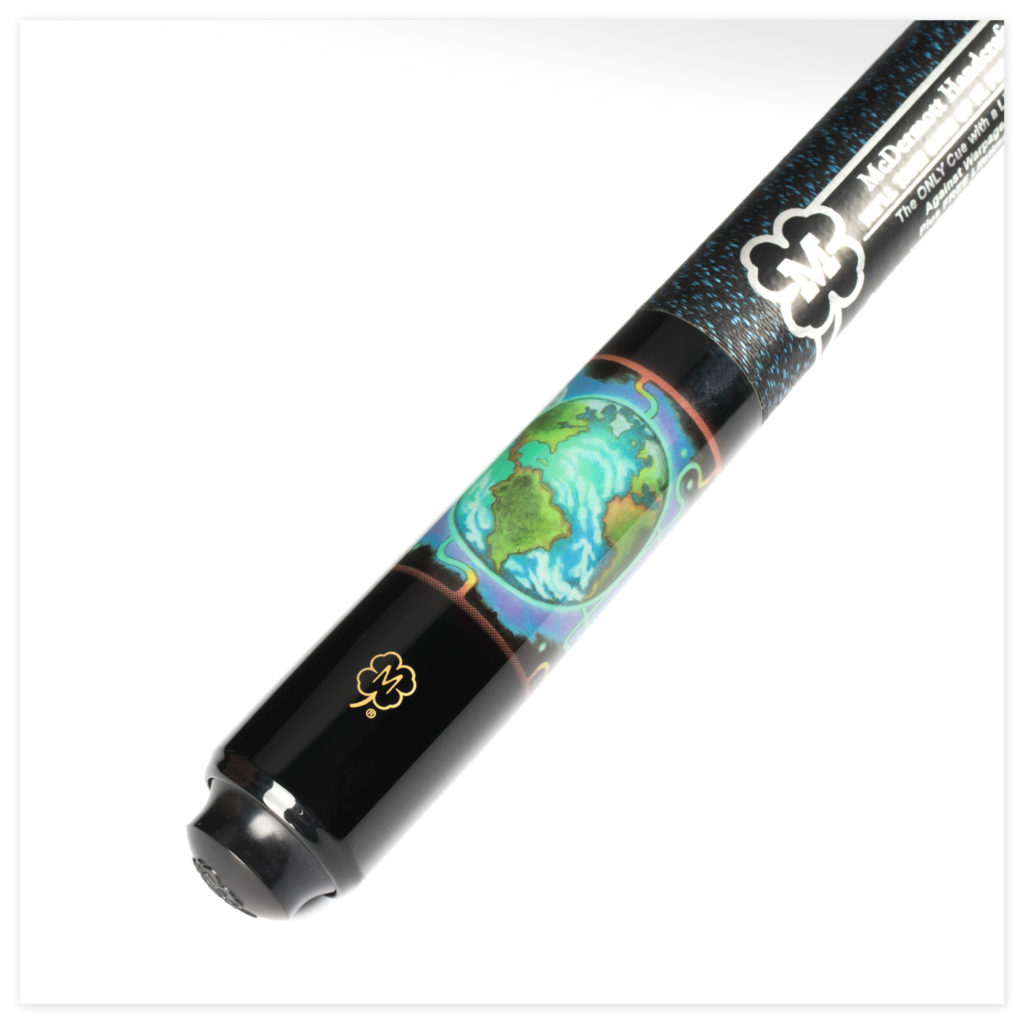 Whatever the meaning behind the artwork, it certainly was among the most colorful and unique applied to a McDermott cue, no doubt helping its popularity. In total, 374 DR05s were sold. Their original MSRP was $269. The example shown here was sent in to us only a few years ago, believe it or not, and was every bit of showroom-clean as it appears.
The post OnCue: Pieces of the Bigger Picture appeared first on McDermott Cue Blog.