For several months now, OnCue has been bringing you some of our favorite cues from years past. Choosing a cue for the next edition is not always an easy task; with over four decades of building cues, we have hundreds of past models to choose from. Every once in a while, however, a cue turns up that makes selecting the month's subject an easy choice.
A few weeks ago, Mike walked into our showroom carrying a wonderful collection of our popular E-L McDermott transfer-artwork cues, along with the WC-05 seen here. The incredible Wildlife Collection of the late 1980s has always been destined to appear in OnCue – our Vice President and former production manager has long held that this is among the best work he's ever done – but this WC-05 has an added bonus: it was a gift to Terry Doughty, the accomplished wildlife artist behind the E-L series, from Jim McDermott.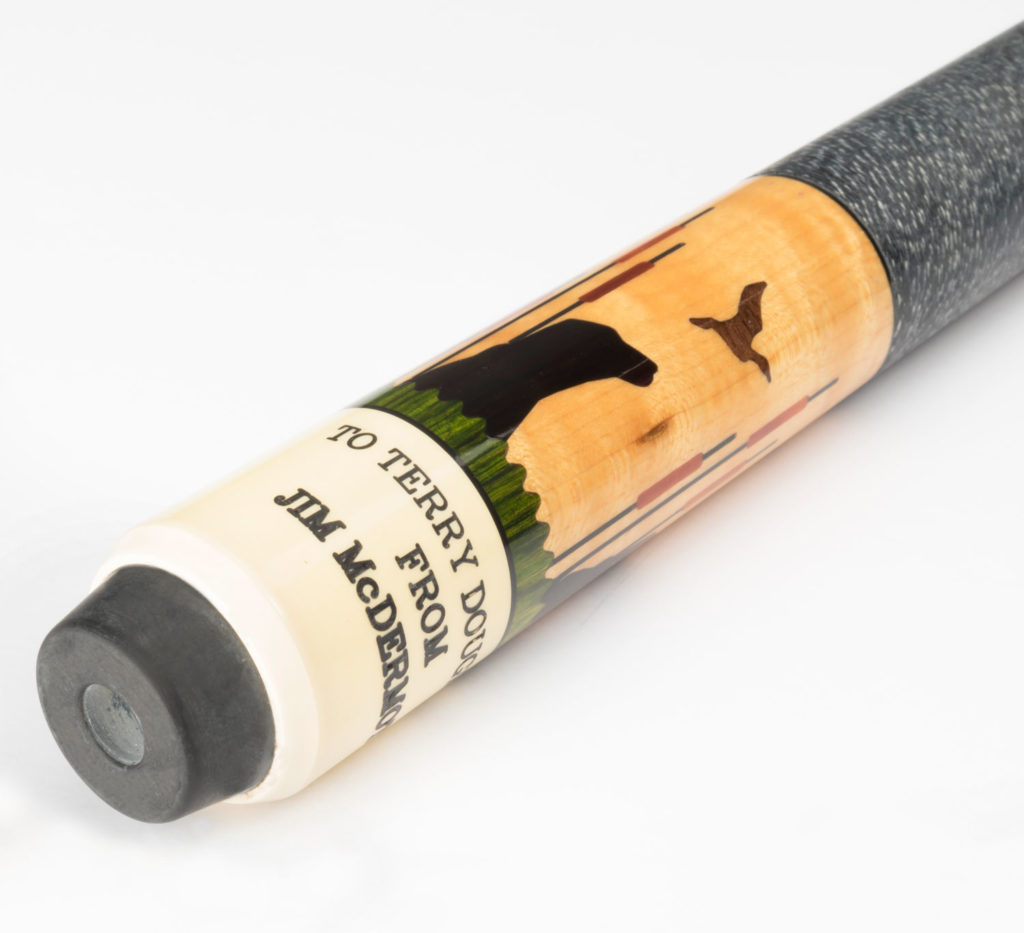 The Wildlife Collection was designed to appeal to nature lovers, with detailed scenes ranging from the hunting dog on the WC-05 to the family of bears on the WC-01. Each cue featured complex inlays and ringwork from a multitude of materials, all meticulously designed on the latest computer technology available. The WC-05 shown here features a ring of green dymondwood grass, birds of walnut, black urethane and padauk cattails, and an ebony lab named Sam.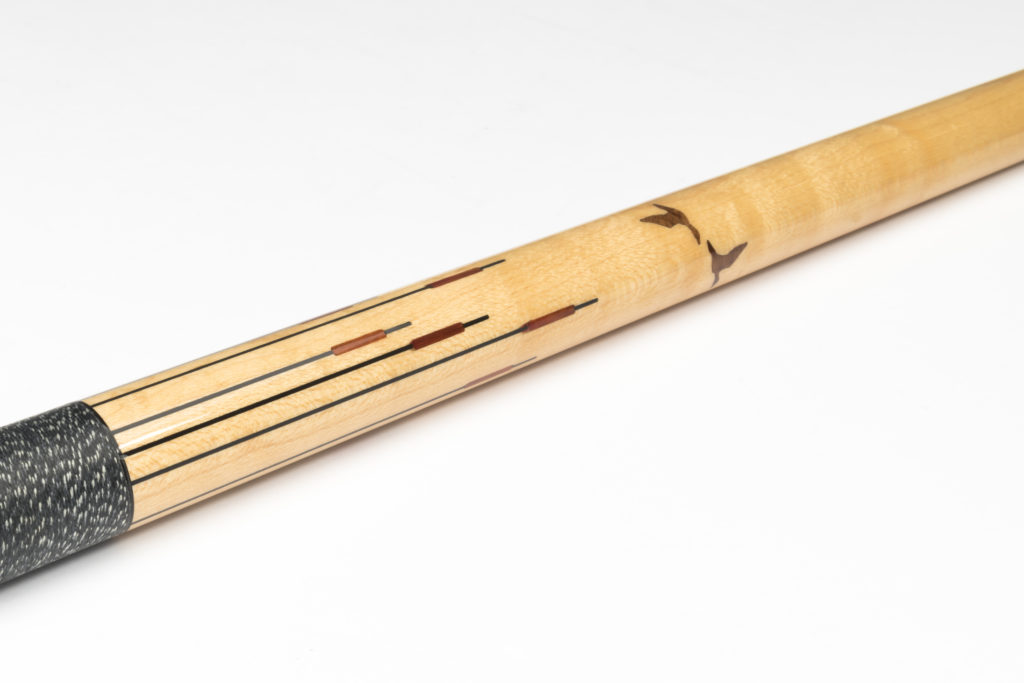 Even here at the McDermott headquarters, where some of our finest works from the past arrive for service, a cue from the Wildlife Collection is a head-turner. The fact that this was a personal gift from our founder to an artist whose work graces so many of the cues that come through our doors makes this one extra special. Thank you, Mike, for sharing this one of a kind piece with us.
This article originally appeared in our May 21, 2018 email newsletter.
The post OnCue: A Special Gift appeared first on McDermott Cue Blog.