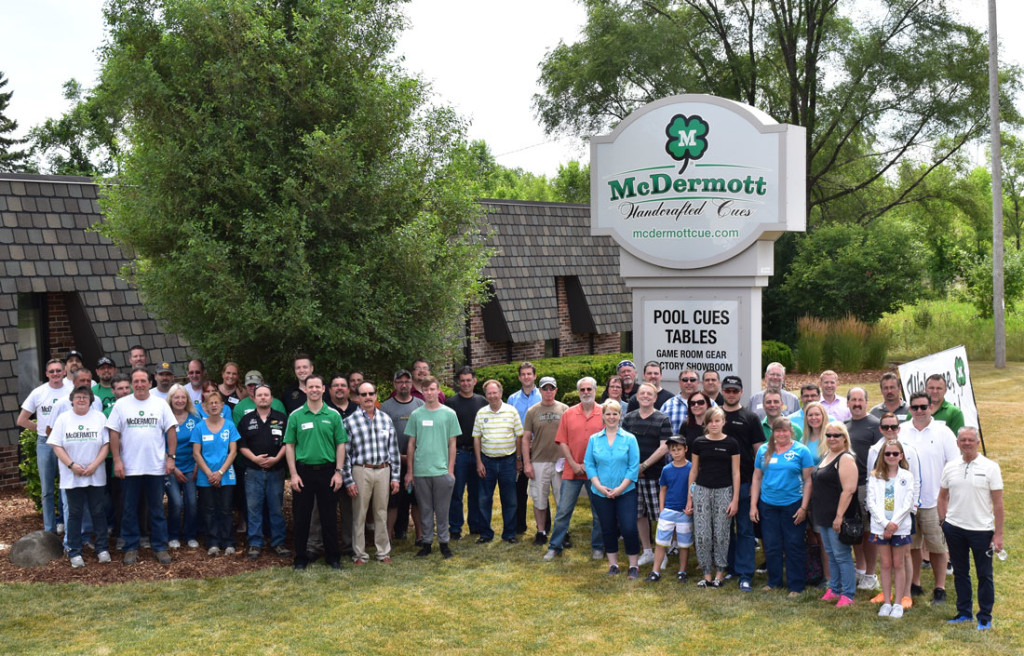 MENOMONEE FALLS, WI (July 21, 2016) – McDermott Cue Mfg., LLC is a leading manufacturer and worldwide distributor of pool cues, performance shafts and billiard accessories. McDermott recently hosted a factory tour event for their authorized dealers.
Over 25 people from around the world attended the event on July 12th. Guests were given guided tours of McDermott's factory where they saw the cue-making process firsthand.
Guests were invited to participate in hands-on experiences like hand-gluing inlays, cue staining, and applying a linen wrap to a cue.
"We were excited to open up our factory to our dealers from across the world," said Greg Knight, owner of McDermott Cue. "It was a great opportunity for us to showcase our production process and help them appreciate the time and effort that goes into making a high-quality, handcrafted cue."
Visitors were also given a first look at McDermott's new product line for 2017 before it officially debuted at the BCA Home & Leisure Expo the following day.
McDermott Cue is headquartered in Menomonee Falls, WI and markets under the brands of McDermott Cue, Star Cue, Lucky Cue, Wildfire, Intimidator i-Shafts, G-Core Shafts, Big Boy Shafts, Sledgehammer Break Cue and Stinger Break/Jump Cues.
For more information about this press release, contact McDermott's Creative Director, Derek Blaguski, at press@mcdermottcue.com or call 1-262-251-4090. More information can also be found at www.mcdermottcue.com.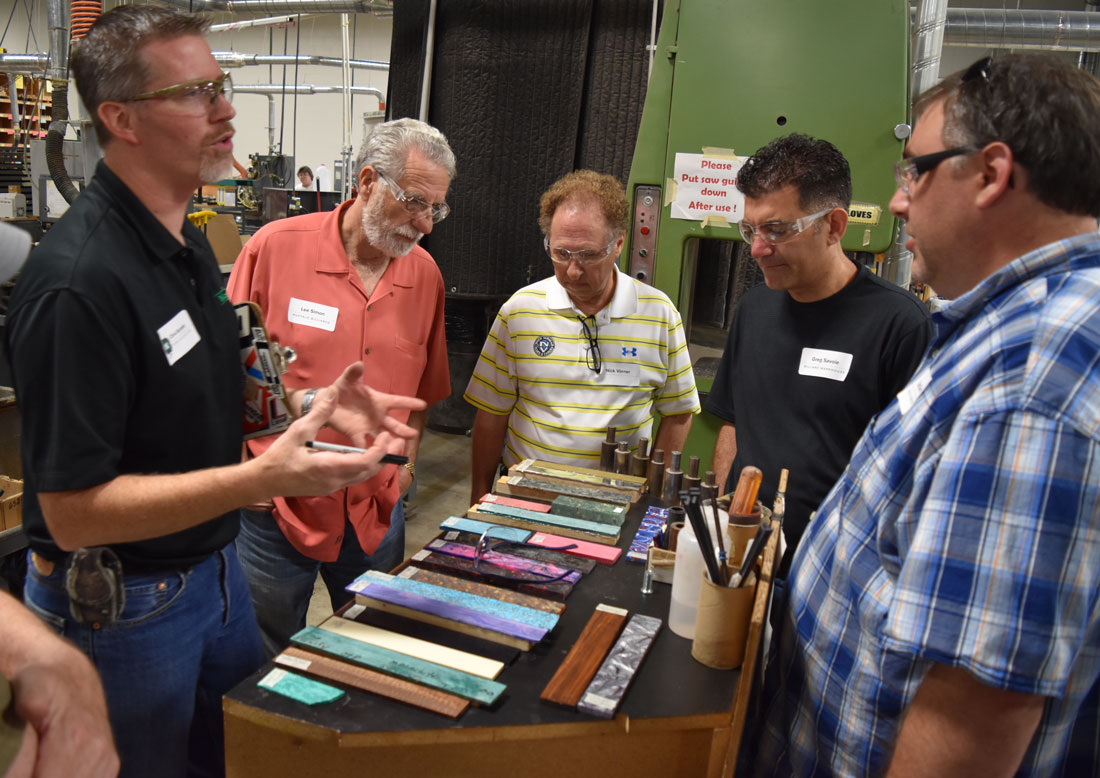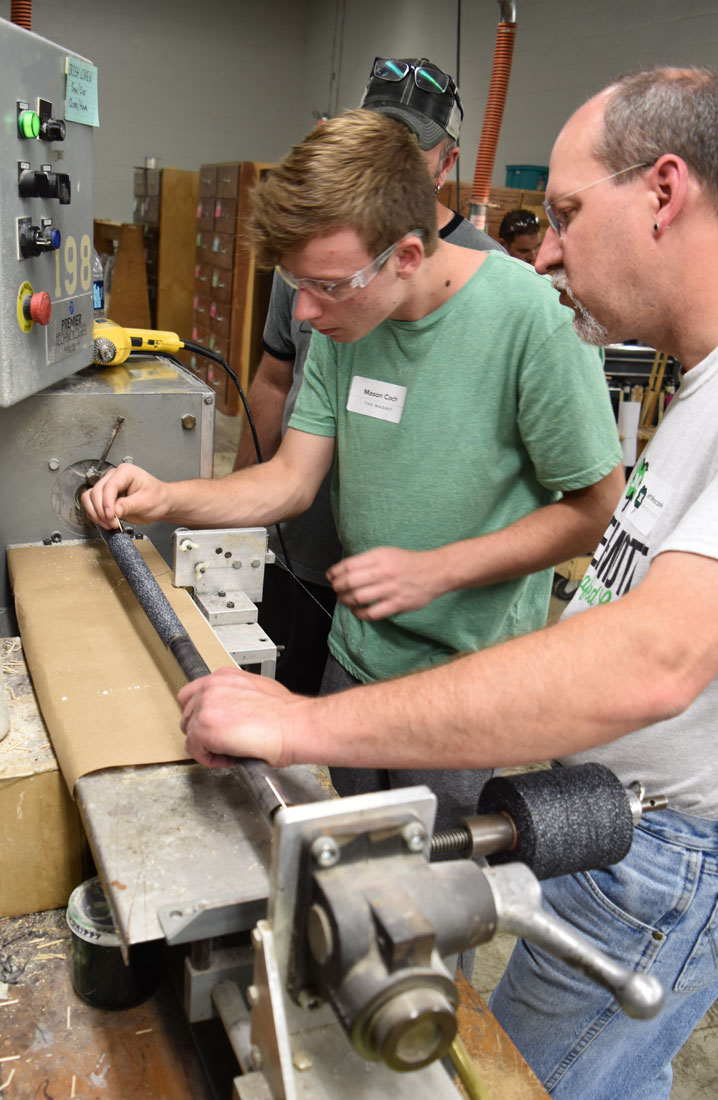 The post McDermott Hosts Factory Tour Event for Authorized Dealers appeared first on McDermott Billiards Blog.