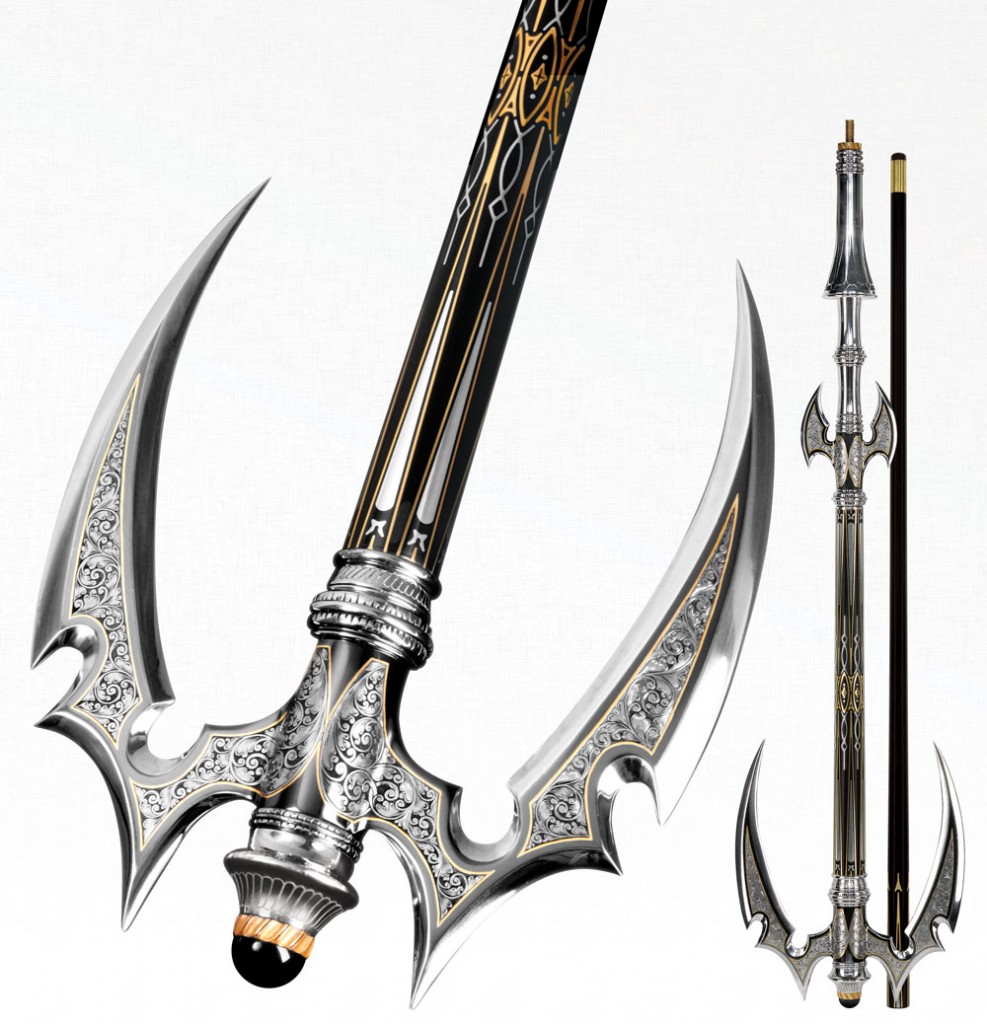 MENOMONEE FALLS, WI (July 30, 2015) – McDermott Cue Mfg. LLC is a leading manufacturer and worldwide distributor of pool cues, performance shafts and billiard accessories. McDermott would like to announce the sale of the Intimidator; the world's most expensive pool cue.
Starting from an 82-pound piece of stainless steel, the designers spent over 1,860 hours of hand engraving, hand etching and hand machining to create this unique 9.5-pound masterpiece. The Intimidator is adorned with over 210 separate inlays, including 112 hand polished precious metal inlays in the handle alone. It features four stainless steel blades and is highlighted by an Obsidian Gemstone Sphere at the base.
The Intimidator retailed for $150,000 and was sold to an undisclosed buyer through Euro-Tech, an authorized McDermott dealer in Poland.
McDermott Cue is headquartered in Menomonee Falls, WI and markets under the brands of McDermott Cue, Star Cue, Lucky Cue, Element Cue, Wildfire, Intimidator i-Shafts, G-Core Shafts, Big Boy Shafts, Sledgehammer Break Cue and Stinger Break/Jump Cues.
For more information about this press release, contact McDermott's Creative Director, Derek Blaguski, at derekb@mcdermottcue.com or call 1-262-251-4090. More information can be found at www.mcdermottcue.com.
The post World's Most Expensive Pool Cue Sold by McDermott appeared first on McDermott Billiards Blog.